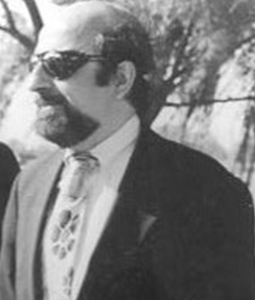 Jim Dickson has 30 years of experience with nonpartisan voter engagement issues. He currently serves as a Co-Chair of the National Council on Independent Living (NCIL) Civic Engagement and Voting Rights Committee. He is a former Vice President for Organizing and Civic Engagement for the American Association of People with Disabilities (AAPD). He led AAPD's nonpartisan Disability Vote Project, a broad coalition of 36 national disability-related organizations whose mission is to close the political participation gap for people with disabilities. The project focuses on voter registration and education, Get-Out-The-Vote drives, election reform, and polling place access.
Mr. Dickson played a central role with the Leadership Conference on Civil and Human Rights (LCCRH) effort to pass the Help America Vote Act (HAVA). He was part of the leadership team which passed The National Voter Registration Act. He is past Chair of the Board of Advisors to the United States Election Assistance Commission. Prior to joining AAPD, Mr. Dickson organized the campaign to place a statue of President Roosevelt in his wheelchair at the Franklin Delano Roosevelt Memorial on the National Mall in Washington, DC. Mr. Dickson has organized grassroots, multi-issue organizations in Rhode Island, Connecticut, and California. With the support of the Sierra Club, he organized the first grassroots congressional mobilization for the environmental movement, which resulted in the passage of the first Clean Air Act.
In 1987, Mr. Dickson became the first blind person to sail a boat alone from Rhode Island to Bermuda. His objectives were to have a good time and to stimulate public discussion on the abilities of people with disabilities. Mr. Dickson is a graduate of Brown University.