Events & Announcements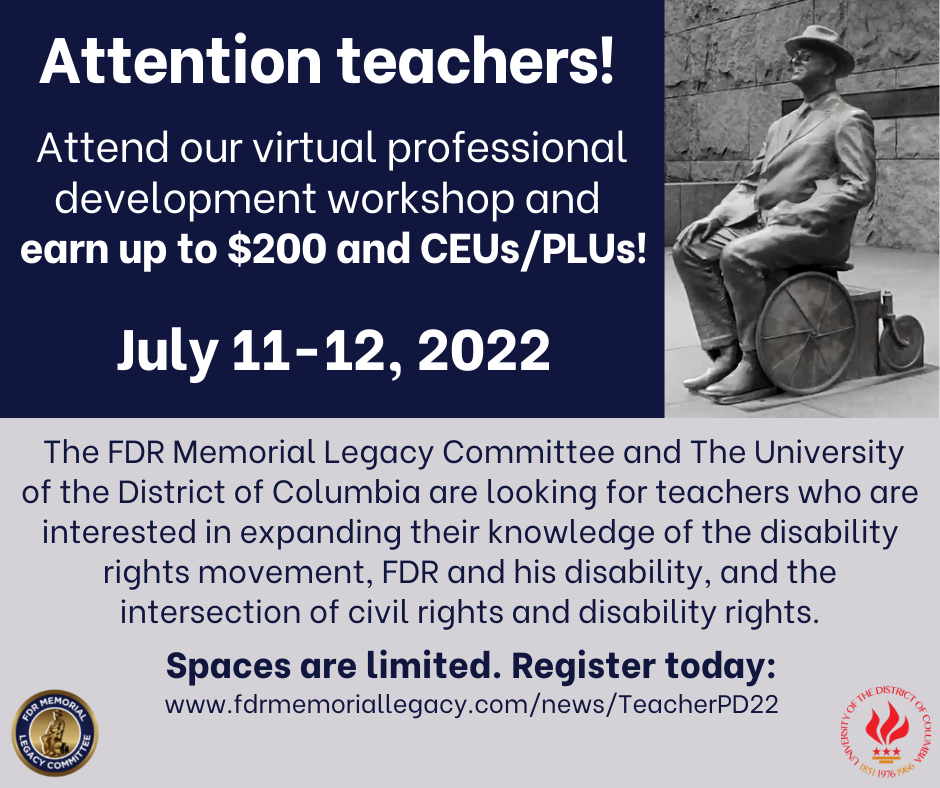 Virtual Teacher Professional Development Workshop 2022
Upcoming Event Date : July 11, 2022
FDR Memorial Legacy Committee and The University of the District of Columbia Virtual Teacher Professional Development Workshop  July 11-12, 2022  
Read More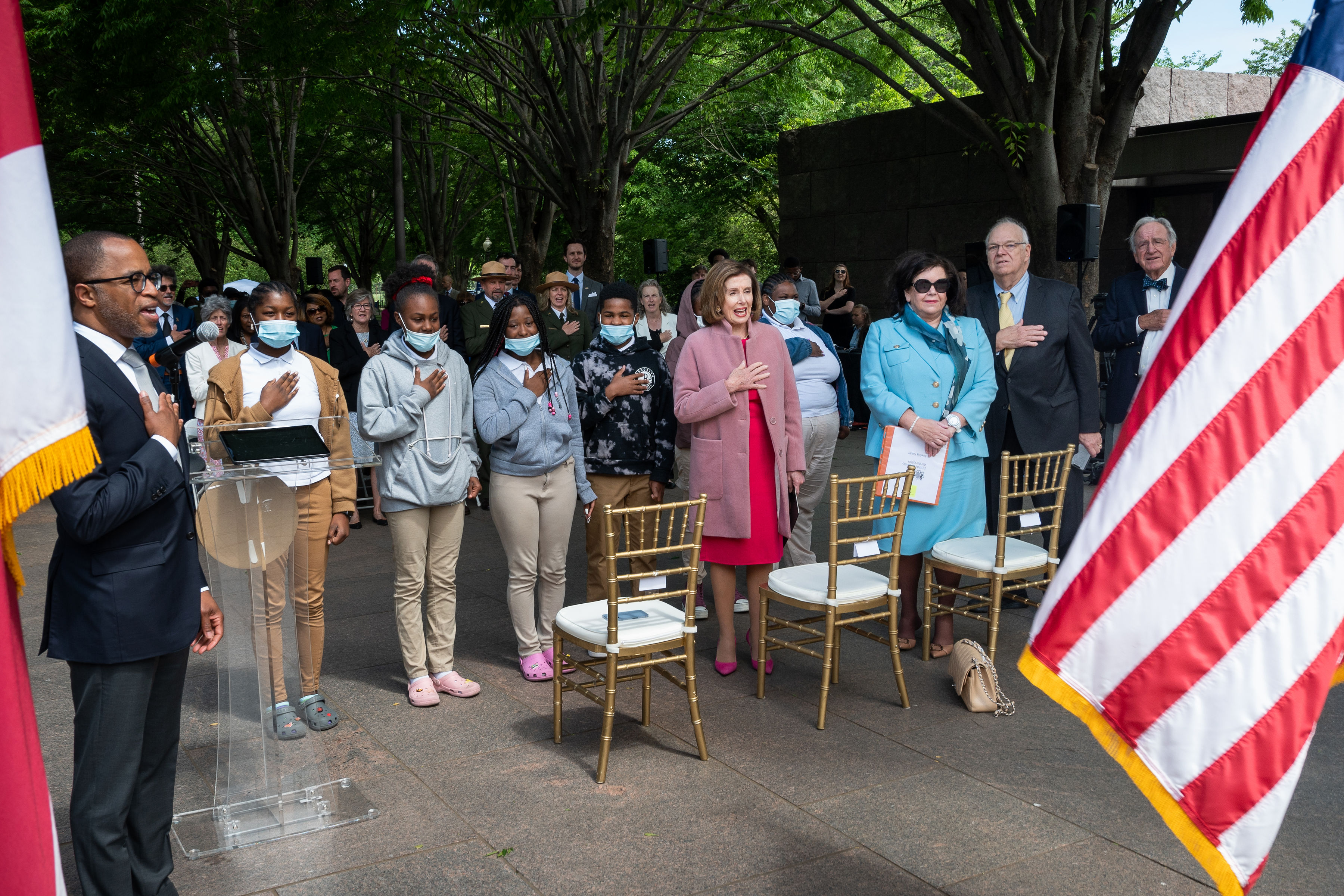 25th Anniversary Celebration Highlights the Memorial's Forward Thinking on Inclusivity
NEWS
The FDR Memorial Legacy Committee celebrates the 25th Anniversary of the FDR Memorial as a pioneer in bringing truth and authenticity to history.
Read More
Find Us on Social Media
Join our social media network by engaging with us on Facebook, Instagram, LinkedIn, and Twitter, and by watching our videos on Youtube.
The mission of the FDR Memorial Legacy Committee is to preserve the memory of Franklin and Eleanor Roosevelt's catalytic involvement in issues of equality and opportunity, as celebrated at the FDR Memorial in Washington, D.C.
Learn More
Photo Gallery