Thank you to all those who applied for our summer PD program. The 2023 summer PD has now passed. Please subscribe to our newsletter to be alerted to future professional development opportunities (located at the bottom of the page).
---
A Disability Legacy: The FDR Presidency and Memorial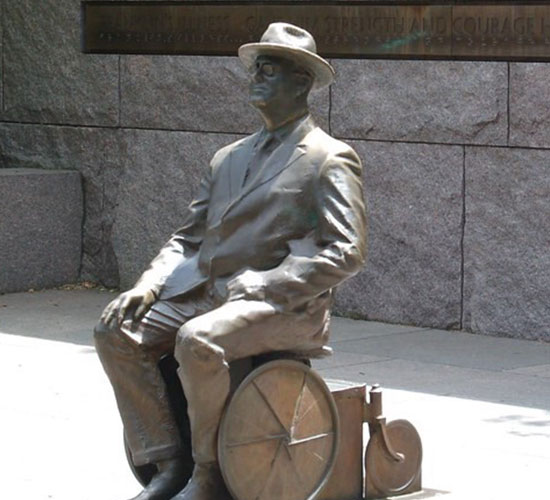 Disability Legacy: The FDR Presidency and Memorial is a NEH Landmarks of American History and Culture workshop for K-12 educators that will be hosted in Washington, DC July 9-15, 2023, and July 23-29, 2023 and presented by the FDR Memorial Legacy Committee and the University of the District of Columbia. Applications are now closed.
This workshop will help educators explore the disability history of the FDR Memorial in Washington DC and incorporate that history into instruction. The week-long program focuses on the campaign for disability representation at the FDR Memorial in the 1990s, disability rights overall, and the connection to the civil rights movement. The workshop will explore FDR's disability experience, its impact on his leadership, and how the disability lens opens new opportunities for teaching about and understanding FDR.
Additional topics related to the FDR and Eleanor Roosevelt era that allows for intersectional teaching opportunities will also be explored such as the experience of African Americans and Japanese Americans during their era.