Summer PD event Bios Reference
More speakers and special guests will be announced as we get closer to the workshop.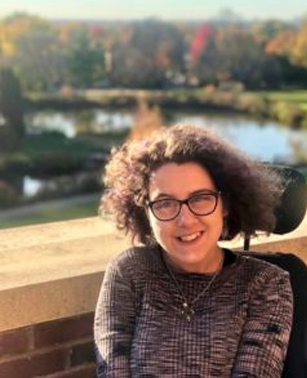 Alma Silver
Alma is a disability advocate and accessibility and inclusion professional. She has worked in higher education promoting access for disabled students. She has worked for the FDR Memorial Legacy Committee leading an oral history project with disability leaders. She was selected for the prestigious American Association of People with Disabilities internship program. She is a graduate of St. Catherine's University with a BA in Journalism. She is currently pursuing a graduate degree in counseling.
Bob Williams
Bob Williams (he/him) helped co-found CommunicationFIRST in 2019, after retiring from a distinguished four-decade career in federal and state government and the nonprofit sector, most recently as Director of the US Independent Living Administration at the US Department of Health and Human Services (HHS). He is a nationally recognized leader on policy issues relating to supporting people with the most significant disabilities to live, work, and thrive in their own homes and communities. When Mr. Williams was born with significant cerebral palsy in the 1950s, his parents were told to put him in a state institution and to never look back. His parents rejected that advice; he did not enter that institution until he was an adult assisting with the lawsuit that closed it down. As a teenager, he led a successful strike of students in his segregated special education class to fight for equal educational opportunities and inclusion in regular education classes. After graduating with a degree in Urban Affairs from George Washington University, he joined the team appointed to monitor the closure of Forest Haven, the District of Columbia's institution for people with intellectual and developmental disabilities, advocating on behalf of 120 residents with complex communication, developmental, and health needs. Mr. Williams has also served as Deputy Assistant Secretary of HHS for Disability, Aging, and Long Term Care Policy, and Commissioner of the US Administration of Developmental Disabilities. He was HHS Secretary Donna Shalala's principal advisor on the Americans with Disabilities Act (ADA), and he co-led the task force that developed the US government's successful arguments in the Olmstead v. LC case before the US Supreme Court. Subsequently, he led HHS's efforts to facilitate state implementation of the Olmstead decision to reduce the unnecessary institutionalization of people with disabilities and ensure they receive services in the most integrated setting appropriate to their needs. Mr. Williams has also served as head of the Social Security Administration's (SSA) Office of Employment Support Programs, Senior Advisor to the Deputy SSA Commissioner for Retirement and Disability Policy, and has held positions with the United Cerebral Palsy Association, the Youth Policy Institute, and the US Senate Subcommittee on the Handicapped. He has served on the Boards of TASH, Quality Trust, and Hear Our Voices. A video of Mr. Williams answering questions about the passage and implementation of the ADA on its 20th anniversary can be viewed on YouTube. For over 60 years, Williams has relied on an array of AAC strategies, including a series of speech generating devices over the past three decades. He lives with his wife, Helen Rader, in Southwest Washington, DC, where they enjoy visits with the grandkids, walking along the riverfront, Netflix binges, and all things Springsteen.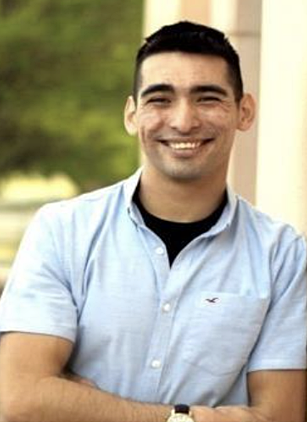 Carlos Avila
Until recently, Carlos Avila was a 6th Grade Social Studies Teacher in Las Cruces, New Mexico Public Schools. He is now a Bilingual Multicultural Education Program Specialist for the New Mexico Department of Education and was featured on Lester Holt Nightly News. Carlos serves on the Board of Directors for the FDR Memorial Legacy Committee and holds the position of Secretary.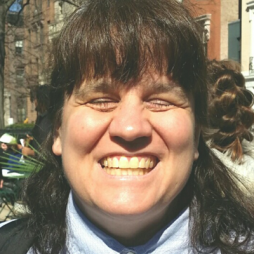 Cheryl Fogle-Hatch, Ph.D.
Dr. Fogle Hatch created MuseumSenses to showcase her work in researching and developing multisensory experiences in galleries, museums, and other cultural organizations. She believes that creating exhibit content with tactile and audio components has the potential to fully engage people who are blind with a broad range of topics. Furthermore, exposing people who are sighted to tactile and audio content creates an integrated experience for all visitors. Cheryl authored two reports for the FDR Memorial Legacy Committee about accessibility at the FDR Memorial. One report was featured in the Washington Post. She has consulted with various museums and cultural sites including the USS Intrepid and the Smithsonian. She holds a Ph.D. in Anthropology from the University of New Mexico.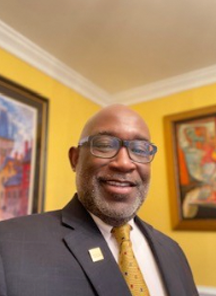 Donovan Anderson
Donovan Anderson graduated from Colgate University with a BA in 1986 and from Georgetown University School of Law in 1989 with his JD. Mr. Anderson worked as an Attorney Advisor with the District of Columbia Public Schools from 1990 to 1999. Mr. Anderson is currently in private practice at the Law Office of Donovan Anderson PC. The firm has been in existence since 2000. He specializes in aiding parents to ensure that the school system complies with the federal law (IDEA) in providing appropriate educational services to children with disabilities. Mr. Anderson currently serves as Chairman of the Alcoholic Beverage Control Board in Washington DC a position he has held since November of 2015.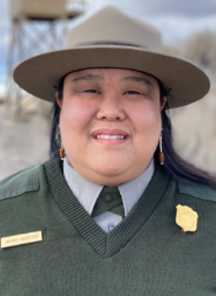 Hanako Wakatsuki-Chong
Hanako WC serves as Executive Director of the Japanese American Museum of Oregon.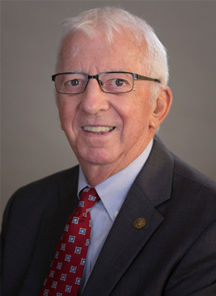 Dr. I. King Jordan
I. King Jordan is from Glen Riddle, Pennsylvania, a small town outside Philadelphia. Dr. Jordan served four years in the U.S. Navy and during his service, became profoundly deaf as a result of a motorcycle accident. He earned a bachelor of arts from Gallaudet University and a master of arts and a Ph.D. from the University of Tennessee, all in psychology. After earning his doctorate, Dr. Jordan joined the psychology faculty at Gallaudet. He later became the department chairman and dean of the College of Arts and Sciences. Dr. Jordan made history in 1988 when, after a historic protest, he was named president of Gallaudet, the first deaf president since the university was established in 1864. His appointment led to him becoming a spokesperson for the rights and abilities of people who are deaf and people who are disabled.
Dr. Jordan has served as a visiting scholar at universities in the United States as well as in Edinburgh, Scotland; Krakow, Poland; and Toulouse and Marseille, France. Dr. Jordan holds 12 honorary degrees and is the recipient of numerous other awards, among them: The U.S. Presidential Citizen's Medal, the Freedom Award from The Washington Times Corporation, the James L. Fisher Award from the Council for Advancement and Support of Education, and the Distinguished Leadership Award from the National Association for Community Leadership. In 1990, President George H.W. Bush appointed Dr. Jordan vice chair of the President's Committee on the Employment of People with Disabilities and in 1993, President Bill Clinton reappointed him to that role. In 2010, President Barack Obama appointed Dr. Jordan to the Commission on Presidential Scholars. Dr. Jordan serves on six corporate or nonprofit boards and continues to actively challenge the American public to examine their attitudes toward people with disabilities and to open their minds, hearts and workplaces to them.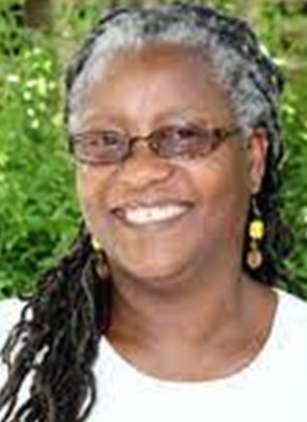 Jenice View, Ph.D.
Dr. View is an Associate Professor Emerita in the Graduate School of Education, George Mason University (GMU). Prior to joining the GMU faculty in 2005, Dr. View spent more than twenty years working with a variety of nongovernmental organizations to create space for the voices that are often excluded from public policy considerations: women, people of color, poor urban and rural community residents, and especially youth. She has also been an educator in a variety of classroom and community settings, including as a middle school humanities teacher at a DC public charter school, as the education and training director of a national environmental justice and labor organization, and as a professional development trainer of in-service classroom teachers.
She has presented workshops and presentations in a variety of national and international settings on the subjects of civil rights education, arts integration, popular education, labor education, environmental justice, and youth development. A native of Washington, DC, she has a B.A. in economics and international relations from Syracuse University, an MPA-URP in development studies and urban and regional planning from Princeton University, and a Ph.D. in education from the Union Institute and University.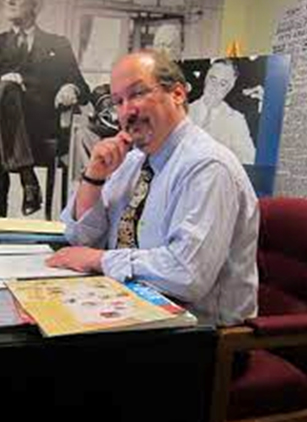 Jeff Urbin
Jeffrey Urbin is the Education Specialist and Director of the Pare Lorentz Film Center at the Franklin D. Roosevelt Presidential Library and Museum in Hyde Park, New York, where he is responsible for developing all of the Library's education programs, offerings, and materials for students ranging from second grade to college and for adult learning and public programs. These programs are offered both on-site and online. He has created more than a dozen hard copy and online curriculum guides and educational support material for Roosevelt related topics and events. His work with the Pare Lorentz Center has produced hundreds of hours of video programs and materials used in classrooms across the country and around the world. In addition, he provides training, programs and presentations for teachers and assists museum educators across the country in developing educational programs and materials for their own museums.
He taught history and government for public and private colleges in the Hudson Valley of New York for more than ten years before joining the National Archives and Records Administration at the Roosevelt Presidential Library in 2001. He has an MPA from Rockefeller College of Public Affairs and Policy; CAS Latin American and Caribbean Affairs State University of NY at Albany; BA in Political Science and International Affairs State University of NY at Albany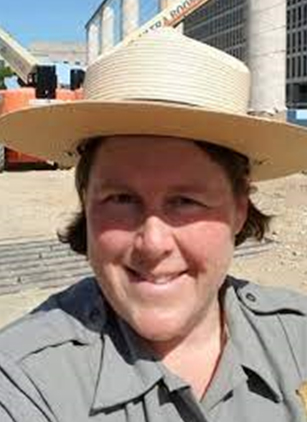 Jen Epstein
Jen is an educational specialist and veteran park ranger with the National Park Service National Mall and Memorial Parks. She is the 2016 recipient of the regional Washington DC Freeman Tilden Award recognizing creative and exemplary work that enhances the visitor experience. It is the highest award given by the National Park Service for excellence in interpretation.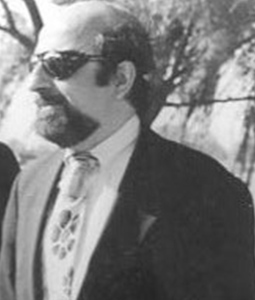 Jim Dickson
Jim is co-founder of the FDR Memorial Legacy Committee. He served as a Co-Chair of the National Council on Independent Living Civic Engagement and Voting Rights Committee. He is a former Vice President for Organizing and Civic Engagement for the American Association of People with Disabilities (AAPD). He led AAPD's nonpartisan Disability Vote Project, a broad coalition of 36 national disability-related organizations whose mission is to close the political participation gap for people with disabilities.
Mr. Dickson played a central role with the Leadership Conference on Civil and Human Rights (LCCRH) effort to pass the Help America Vote Act (HAVA). Prior to joining AAPD, Mr. Dickson organized the campaign to place a statue of FDR in his wheelchair at the Roosevelt Memorial on the National Mall in Washington, DC. In 1987, Mr. Dickson became the first blind person to sail a boat alone from Rhode Island to Bermuda. His objectives were to have a good time and to stimulate public discussion on the abilities of people with disabilities. Mr. Dickson is a graduate of Brown University.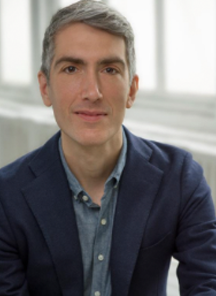 Jonathan Darman
Jonathan Darman is a journalist and historian who writes about American politics and the presidency. He is the author of the forthcoming Becoming FDR: The Personal Crisis that Made a President. His book Landslide: Lyndon Johnson and Ronald Reagan at the Dawn of a New America told the story of a thousand transformative days in the 1960s through the eyes of two iconic American presidents.
As a former national political correspondent for Newsweek, Jonathan covered the presidential campaigns of Hillary Clinton, John Kerry and Mitt Romney and wrote extensively about other major figures in national politics and media. He covered the 2004 presidential campaign for the magazine's special election project, which garnered the National Magazine Award for Single Topic Issue. Jonathan has also appeared frequently as a commentator on politics and presidential history on broadcast television, cable news and public radio.
Jonathan is a graduate of Harvard College where he studied American history and literature. He lives in Brooklyn and the Hudson Valley.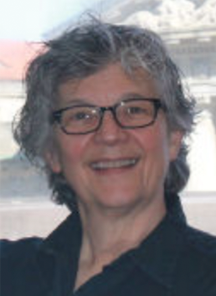 Katherine Ott
Katherine Ott is a curator and historian in the Division of Medicine and Science at the Smithsonian's National Museum of American History. She works on the history of medicine and the body, disability and bodily difference, and LGBTQ history, among other topics. She has curated exhibitions on the history of disability, HIV and AIDS, polio, acupuncture, and medical devices for altering the human body. Her most recent web exhibition is "EveryBody: An Artifact History of Disability in America". The author of Fevered Lives: Tuberculosis in American Culture since 1870 (1996), she coedited Artificial Parts, Practical Lives: Modern Histories of Prosthetics (2002) and The Scrapbook in American Life (2006), and is currently finishing a monograph about some of the major issues involved in interpreting historical objects. She also teaches graduate courses in material culture at George Washington University.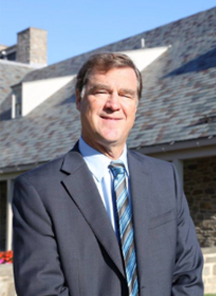 Paul Sparrow
Paul M. Sparrow is the Director of the Franklin D. Roosevelt Library and Museum. He was a senior executive with the Newseum since 1999 and was instrumental in the design and construction of the interactive museum in Washington, D.C. He oversaw all Newseum video production and interactive exhibits, developed an award winning web site, was an early adopter of social media, managed the education and programs department and launched the Newseum's Digital Classroom. He is a founding partner of the University of Maryland's Future of Information Alliance, a member of the State Department's Diplomatic Reception Rooms Interagency Task Force, a contributor to American University's Journalism Leadership Transformation Leadership Initiative, and a consultant for The National September 11 Memorial Museum at the World Trade Center and for Andrew Jackson's Hermitage. Prior to coming to the Newseum Mr. Sparrow was an Emmy Award winning television producer, journalist and filmmaker.
He produced prime-time programming for the Discovery Channel, TLC, and Fox. Mr. Sparrow began his career as a documentary filmmaker in San Francisco. He has a Masters of Fine Arts from the Center for Contemporary Music at Mills College and an undergraduate degree from the University of California at Santa Cruz.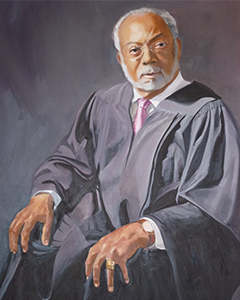 Rohulamin Quander
Rohulamin Quander, a native Washingtonian, is a retired Senior Administrative Law Judge for the District of Columbia, and a member of the Quander Family whose history traces to the 1670s. Their legacy includes enslavement at George Washington's Mount Vernon Plantation, where he periodically serves as an advisor. He often serves as a guest lecturer on African American History. He holds two degrees from Howard University (BA 1966, JD 1969), and in 1985 founded the Quander Historical and Educational Society, Inc., a 501 (c)(3), to document, preserve, protect, and share the family's legendary history, as an educational tool.
He is a founding member of the League of Enslaved Mount Vernon Descendants, whose Mission is to gather, tell, share, and preserve the many stories of the formerly enslaved ancestors and free people of color who rendered service to George Washington and his family at the Mount Vernon Plantation. His years of service include addressing human and civil rights inequities among the Dalit (Untouchable) population of India, his mother's ancestral homeland. He is the author of four books, and a licensed and certified DC tour guide. Married to Carmen Torruella Quander, internationally acclaimed artist, they have three adult children and one grandchild, and reside in Washington, D.C.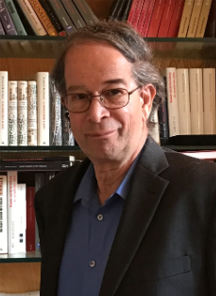 Richard Breitman
Richard Breitman is the author or co-author of twelve books and many articles in German history, US history, and the Holocaust. His books The Architect of Genocide: Himmler and the Final Solution (New York: Knopf, 1991) and Official Secrets: What the Nazis Planned, What the British and Americans Knew (New York: Hill and Wang, 1998), were translated into five foreign languages. FDR and the Jews, co-authored with Allan J. Lichtman, won the 2013 National Jewish Book Award in American Jewish Studies and was a finalist for the Los Angeles Times Book Prize in History. His latest book, The Berlin Mission: The American Who Resisted Nazi Germany from Within, was published by Public Affairs in late 2019.
Breitman is a Distinguished Professor Emeritus at American University. He received his BA from Yale and his MA and PhD from Harvard. He received an honorary doctorate from Hebrew Union College. He received the distinguished achievement award for Holocaust studies and research from the Holocaust Educational Foundation in 2018. He lives in the Washington, DC, area.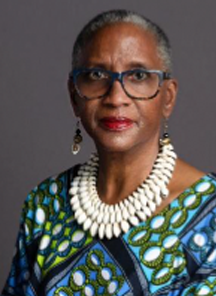 Dr. Sandra Jowers-Barber
Dr. Sandra Jowers-Barber is Director of the Division of Humanities and Criminology at the University of the District of Columbia Community College and an Associate Professor of History. A native of Atlantic City, N.J., she received a PhD in US History, an MA in Public History and a BA in English with a minor in journalism from Howard University. Before joining the Community College, Sandra directed the History Program and taught US History and Public History courses at the University of the District of Columbia. She developed an annual student focused New York City Public History Tour that provides students with the opportunity, each semester, to visit the African Burial Ground Museum, the 911 Monument, United Nations and historic sites in Harlem.
Her research interest focuses on researching and documenting the history of the African American deaf community. Her chapter, Leadership at the Community College: Supporting and Celebrating the Diversity of Community in the forthcoming Dear Department Chair: Letters from Black Women to the Next Generation of Academic Leaders (Wayne State University Press, 2023) shares experiences and wisdom learned as a servant leader.
Sandra is a founding member of the advisory board of the Center for Black Deaf Studies at Gallaudet University; a board member of VOCA (Visionaries of the Creative Arts) an organization that advocates and supports deaf actors of color and recently served as a Historian member of the District of Columbia Historic Preservation Review Board. She is a life member of the Association of Black Women Historians, a member of the Association for the Study of African American Life and History and a member of Delta Sigma Theta Sorority, Incorporated. Sandra resides in the Petworth neighborhood in Washington, DC.