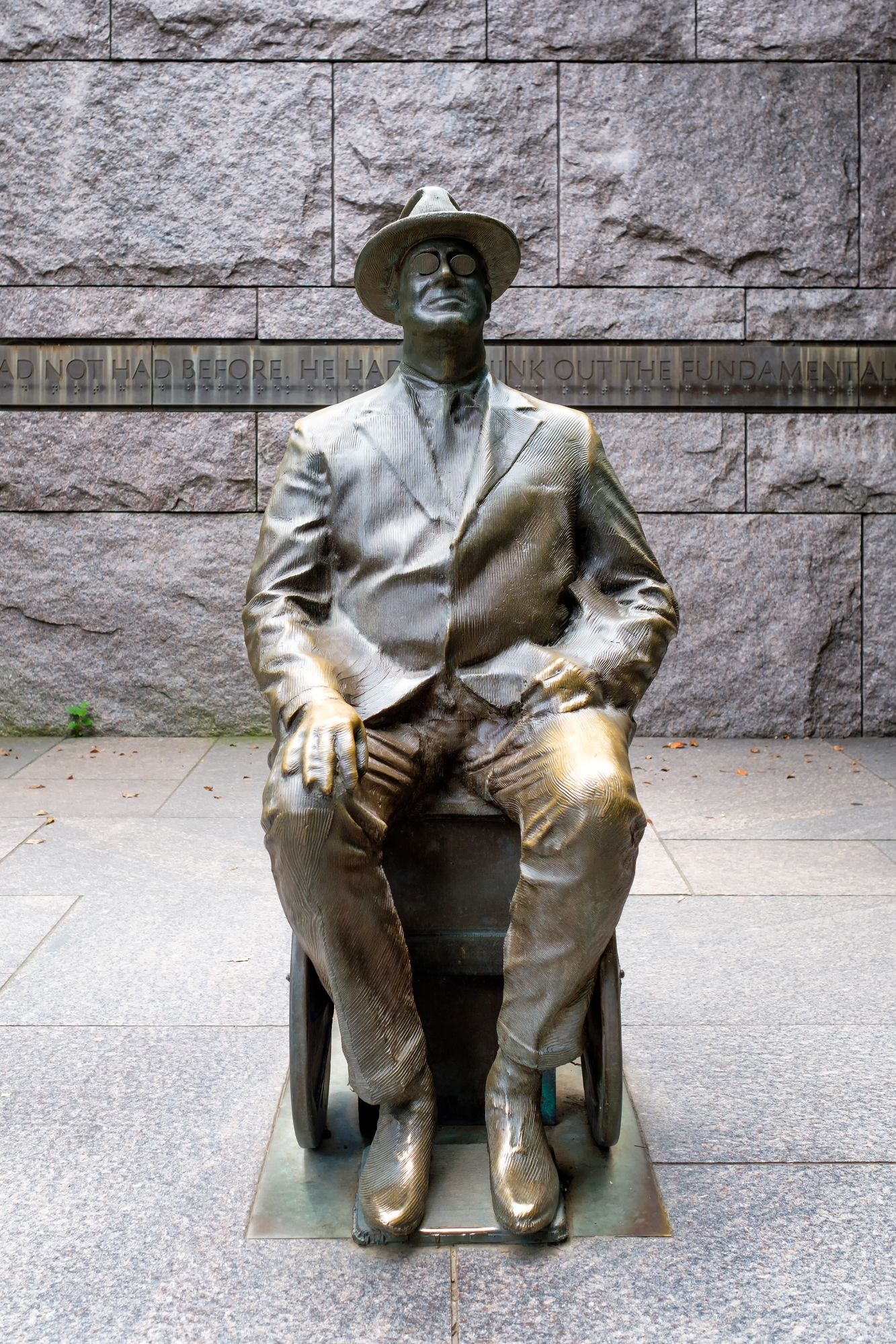 Every year, nearly 2.5 million people visit the FDR Memorial, which was dedicated in 1997, to pay tribute to our longest-serving president. FDR led a battered country out of the Great Depression and rallied a reluctant nation during World War II. These accomplishments, among others, are dramatically highlighted at his Memorial.

In 2019, the FDR Memorial Legacy Committee (FDR Committee) was established by individuals who helped lead the completion of the Memorial with the addition of the Prologue Room in 2001 which includes the statue of FDR in a wheelchair and a quote from Eleanor Roosevelt.
The FDR Memorial Legacy Committee is a citizen led organization with the mission to promote education about the FDR Memorial, improve inclusion and accessibility so all visitors can experience the Memorial, and preserve the Memorial for future generations. The organization, borne out of the successful disability led campaign in the 1990s for disability representation at the Memorial, is committed to sharing the diverse perspectives of the Roosevelt era and that era's legacy today.