Summer PD event Bios Reference
More speakers and special guests will be announced as we get closer to the workshop.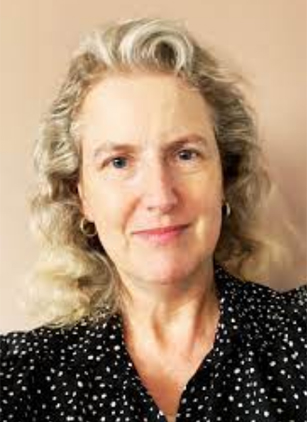 Mary Dolan, M.A., M.A.
Mary Dolan is the Executive Director of the FDR Memorial Legacy Committee, which she helped establish in 2019. Mary holds an M.A. in Special Education from George Washington University School of Education and Human Development, an M.A. in International Relations from the University of Denver Korbel School of International Service, and a B.A. from the American University School of International Service. Dolan was a member of the senior leadership team at the National Organization on Disability from 1995-2011. She worked as an educator of students with disabilities in D.C. schools from 2012-2019.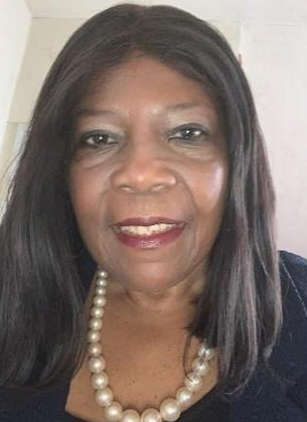 Professor Arlene King Berry, J.D.
Arlene King-Berry is a Professor of Special Education at the University of the District of Columbia where she is Chair of the Faculty Senate.
She has a J.D. in Disability Law from Antioch School of Law; an M.Ed. in Special Education from Howard University; an A B.S. in Special Education from Cheyney University; an A.A. in Mortuary Science from the University of the District of Columbia; and has done post-graduate study at Harvard University, the George Washington University, Trinity University, and Washington School of Psychiatry. Dr. King-Berry is a member of the FDR Memorial Legacy Committee Board of Directors.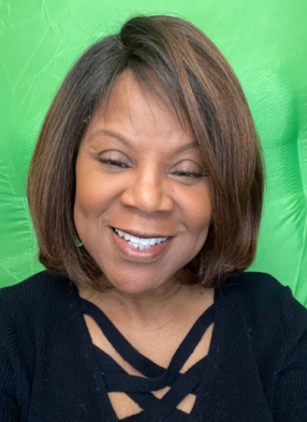 Rosa Boone, Ph.D.
Rosalie Boone has a bachelor's, master's and doctoral degree in Special Education. Until her retirement in June 2013, she held the rank of full Professor at the Howard University School of Education. Dr. Boone has taught K-12 special education students from a variety of ethnic and language backgrounds. Additionally, she has provided teacher training to education personnel in Arkansas, Hawaii, Pennsylvania and DC. Dr. Boone is an experienced grant writer and has authored, coordinated, and/or directed numerous grant-funded programs that supported the preparation of leadership personnel, the improvement of teaching, and the implementation of educational research.
All of her professional efforts reflect her commitment to addressing the needs of exceptional students/families and teaching personnel from culturally and linguistically diverse backgrounds.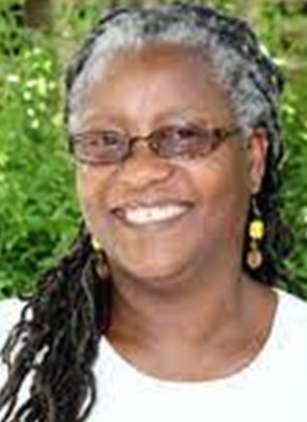 Jenice View, Ph.D.
Dr. View is an Associate Professor Emerita in the Graduate School of Education, George Mason University (GMU). Prior to joining the GMU faculty in 2005, Dr. View spent more than twenty years working with a variety of nongovernmental organizations to create space for the voices that are often excluded from public policy considerations: women, people of color, poor urban and rural community residents, and especially youth. She has also been an educator in a variety of classroom and community settings, including as a middle school humanities teacher at a DC public charter school, as the education and training director of a national environmental justice and labor organization, and as a professional development trainer of in-service classroom teachers.
She has presented workshops and presentations in a variety of national and international settings on the subjects of civil rights education, arts integration, popular education, labor education, environmental justice, and youth development. A native of Washington, DC, she has a B.A. in economics and international relations from Syracuse University, an MPA-URP in development studies and urban and regional planning from Princeton University, and a Ph.D. in education from the Union Institute and University.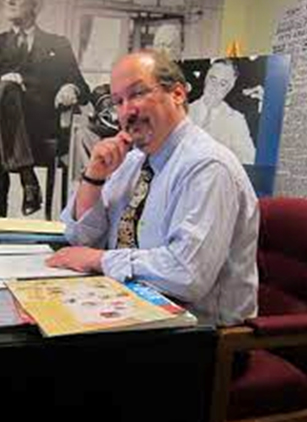 Jeff Urbin
Jeffrey Urbin is the Education Specialist and Director of the Pare Lorentz Film Center at the Franklin D. Roosevelt Presidential Library and Museum in Hyde Park, New York, where he is responsible for developing all of the Library's education programs, offerings, and materials for students ranging from second grade to college and for adult learning and public programs. These programs are offered both on-site and online. He has created more than a dozen hard copy and online curriculum guides and educational support material for Roosevelt related topics and events. His work with the Pare Lorentz Center has produced hundreds of hours of video programs and materials used in classrooms across the country and around the world. In addition, he provides training, programs and presentations for teachers and assists museum educators across the country in developing educational programs and materials for their own museums.
He taught history and government for public and private colleges in the Hudson Valley of New York for more than ten years before joining the National Archives and Records Administration at the Roosevelt Presidential Library in 2001. He has an MPA from Rockefeller College of Public Affairs and Policy; CAS Latin American and Caribbean Affairs State University of NY at Albany; BA in Political Science and International Affairs State University of NY at Albany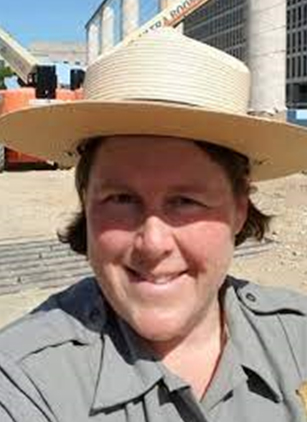 Jen Epstein
Jen is an educational specialist and veteran park ranger with the National Park Service National Mall and Memorial Parks. She is the 2016 recipient of the regional Washington DC Freeman Tilden Award recognizing creative and exemplary work that enhances the visitor experience. It is the highest award given by the National Park Service for excellence in interpretation.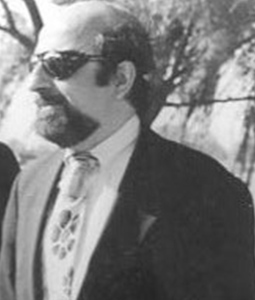 Jim Dickson
Jim is co-founder of the FDR Memorial Legacy Committee. He served as a Co-Chair of the National Council on Independent Living Civic Engagement and Voting Rights Committee. He is a former Vice President for Organizing and Civic Engagement for the American Association of People with Disabilities (AAPD). He led AAPD's nonpartisan Disability Vote Project, a broad coalition of 36 national disability-related organizations whose mission is to close the political participation gap for people with disabilities.
Mr. Dickson played a central role with the Leadership Conference on Civil and Human Rights (LCCRH) effort to pass the Help America Vote Act (HAVA). Prior to joining AAPD, Mr. Dickson organized the campaign to place a statue of FDR in his wheelchair at the Roosevelt Memorial on the National Mall in Washington, DC. In 1987, Mr. Dickson became the first blind person to sail a boat alone from Rhode Island to Bermuda. His objectives were to have a good time and to stimulate public discussion on the abilities of people with disabilities. Mr. Dickson is a graduate of Brown University.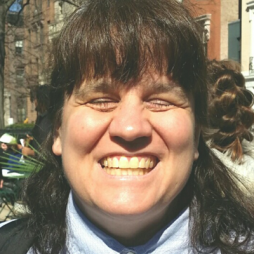 Cheryl Fogle-Hatch, Ph.D.
Dr. Fogle Hatch created MuseumSenses to showcase her work in researching and developing multisensory experiences in galleries, museums, and other cultural organizations. She believes that creating exhibit content with tactile and audio components has the potential to fully engage people who are blind with a broad range of topics. Furthermore, exposing people who are sighted to tactile and audio content creates an integrated experience for all visitors. Cheryl authored two reports for the FDR Memorial Legacy Committee about accessibility at the FDR Memorial. One report was featured in the Washington Post. She has consulted with various museums and cultural sites including the USS Intrepid and the Smithsonian. She holds a Ph.D. in Anthropology from the University of New Mexico.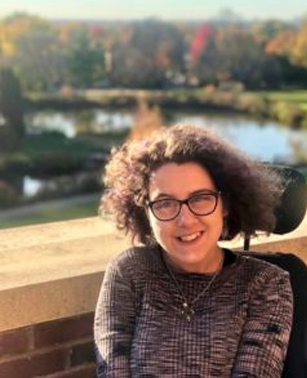 Alma Silver
Alma is a disability advocate and accessibility and inclusion professional. She has worked in higher education promoting access for disabled students. She has worked for the FDR Memorial Legacy Committee leading an oral history project with disability leaders. She was selected for the prestigious American Association of People with Disabilities internship program. She is a graduate of St. Catherine's University with a BA in Journalism. She is currently pursuing a graduate degree in counseling.
Katerine Ott
Katherine Ott is a curator and historian in the Division of Medicine and Science at the Smithsonian's National Museum of American History. She works on the history of medicine and the body, disability and bodily difference, and LGBTQ history, among other topics. She has curated exhibitions on the history of disability, HIV and AIDS, polio, acupuncture, and medical devices for altering the human body. Her most recent web exhibition is "EveryBody: An Artifact History of Disability in America". The author of Fevered Lives: Tuberculosis in American Culture since 1870 (1996), she coedited Artificial Parts, Practical Lives: Modern Histories of Prosthetics (2002) and The Scrapbook in American Life (2006), and is currently finishing a monograph about some of the major issues involved in interpreting historical objects. She also teaches graduate courses in material culture at George Washington University.