Special Commemoration of Eleanor Roosevelt's Birthday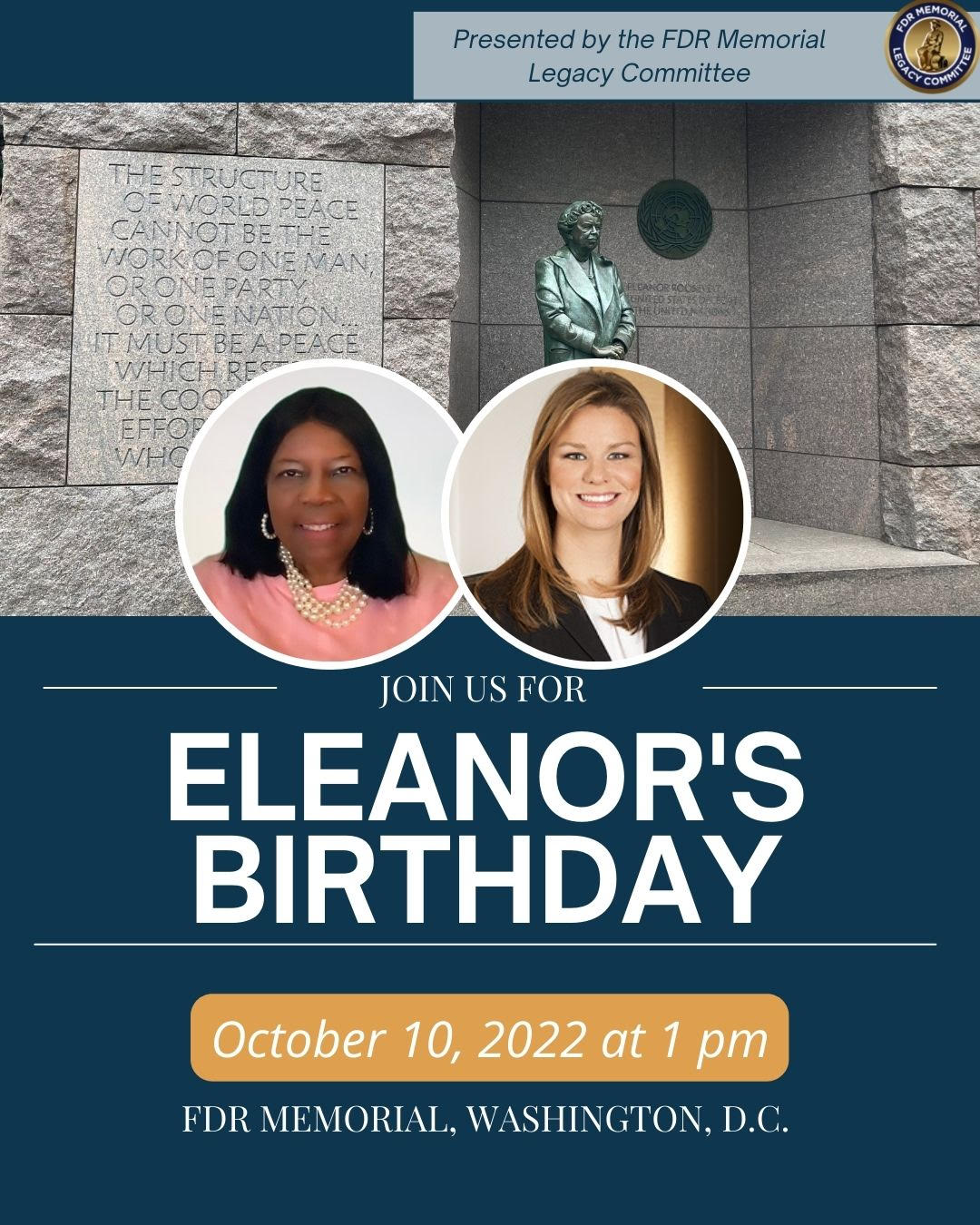 On Monday, October 10, 2022 at 1 pm ET, the FDR Memorial Legacy Committeed hosted a special commemoration of Eleanor Roosevelt's birthday at her statue at the FDR Memorial with special guest Tracy Roosevelt, J.D. Great-Granddaughter of Franklin & Eleanor Roosevelt and a special presentation by Girl, Boy, and Cub Scouts from the National Capital Region.
Emcee for the event - Professor Arlene King Berry, J.D., Board of Directors, FDR Memorial Legacy Committee; Professor of Special Education, University of the District of Columbia, and Chair of the Faculty Senate.
The recording of the event can be found on our YouTube page.