Meet the Artists: Lawrence Halprin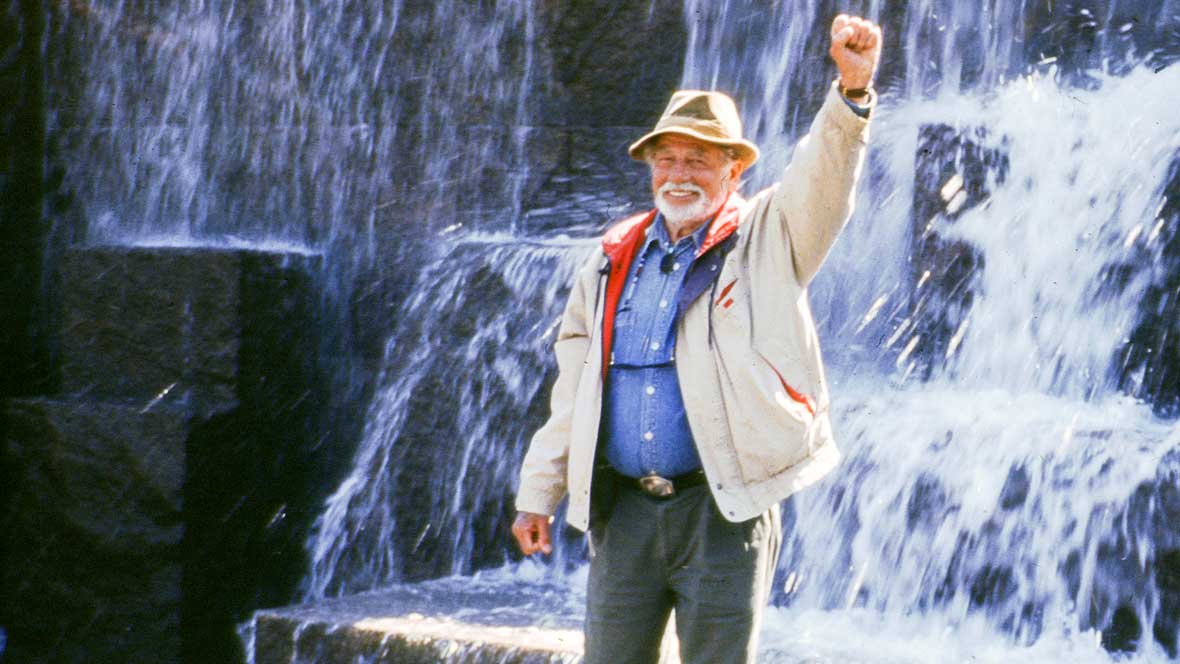 In 1974 Halprin was selected by the Franklin Delano Roosevelt Memorial Commission to design a 7.5-acre site along the edge of the Tidal Basin, adjacent to the National Mall. He created four outdoor rooms, organized in a sequence to tell the story of the U.S. during the four terms of Roosevelt's presidency. The rooms (built of red granite) and water features escalate in complexity as the narrative progresses. Twenty-one inscriptions of Roosevelt's words are carved into the granite walls.
Included throughout are ten bronze sculptures depicting images from the Great Depression and World War II. Sculptors included Leonard Baskin, Neil Estern, Robert Graham, Thomas Hardy, and George Segal. Decades in the making, the memorial was dedicated by President William Jefferson Clinton in 1997.
To read more, please visit the Landscape Architecture of Lawrence Halprin website.
For a YouTube video of Lawrence Halprin remembering his experience with the FDR Memorial, please watch:
Additional references can be found below.
About — The Drawings of Lawrence Halprin
Lawrence Halprin, Landscape Architect, Dies at 93 - The New York Times (nytimes.com)
Lawrence Halprin on Design: Reflections on Endangered Projects - YouTube