The FDR Memorial Legacy Committee Presents Access, Art & America's Memorials: An Update on Accessibility at the FDR Memorial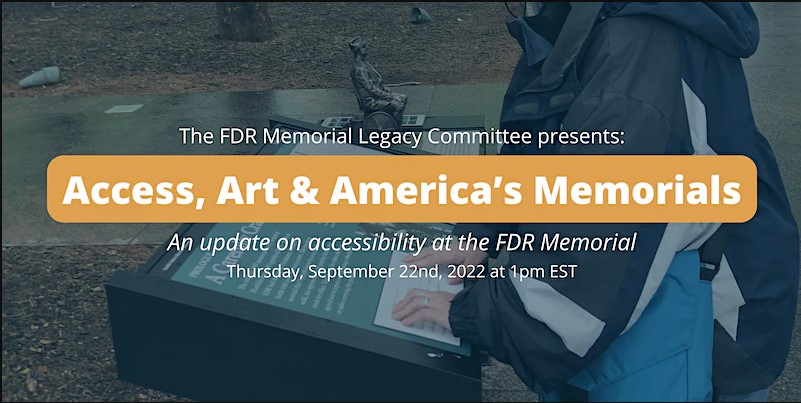 The FDR Memorial Legacy Committee is proud to present some of the leading voices in inclusion, accessibility, memorials, and art. Veteran WTOP News reporter Kristi King will moderate the discussion.
Speakers Included:
Cheryl Fogle-Hatch, Ph.D., Founder of MuseumSenses
Glenn Klaus, Visual Information Specialist, National Mall and Memorial Parks for the National Parks Service
Steven Graham, President of the Robert Graham Studio
The following topics covered:
The difficulties persons with disabilities experienced in accessing artwork at the Memorial.
The responsibilities and process to make art accessible.
Recent accessibility enhancements to the Memorial.
To access the recording, please visit our YouTube page.
ASL and captioning are provided.